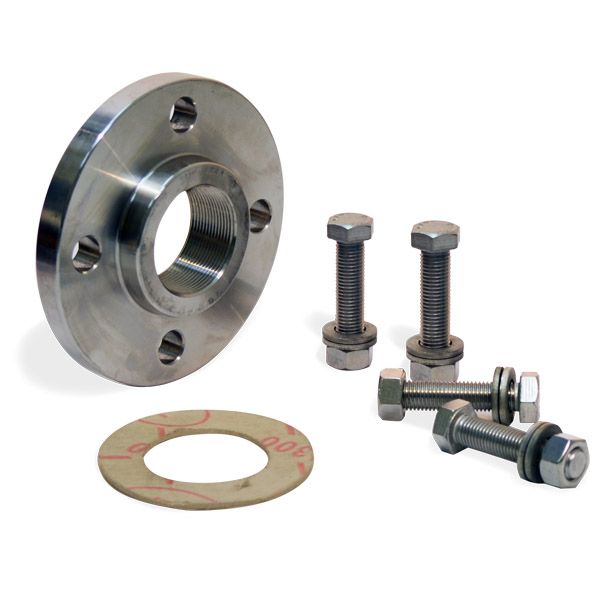 Counter Flange - Stainless Steel for Vertical pump ends with NEMA Motors
Features:
A flange is an easy way to connect the end of a pipe to an equipment. Pipe with flanges can be assembled and disassembled easily. Depending on the type of fluid used it will be required a flange in stainless steel or galvanized steel.
There are flanges threaded, weld neck or blind. The uses of each one will depend on the specifications of the project and the type of equipment that will be used.
In the case of the PEARL vertical pumps we have available threaded flanges with the following features:
Constructions Materials: Stainless Steel 304
Constructions Materials: Stainless Steel 316 upon request
Type: Threaded NPT
Rating: PN25 / 300 Lbs
Diameters: from 1.25  to 2 
Our flange kits include the flange, 4 bolts, 4 washers, 1 gasket.
TO BE SURE OF FIT, SEND US THE SERIAL NUMBER OF YOUR PUMP