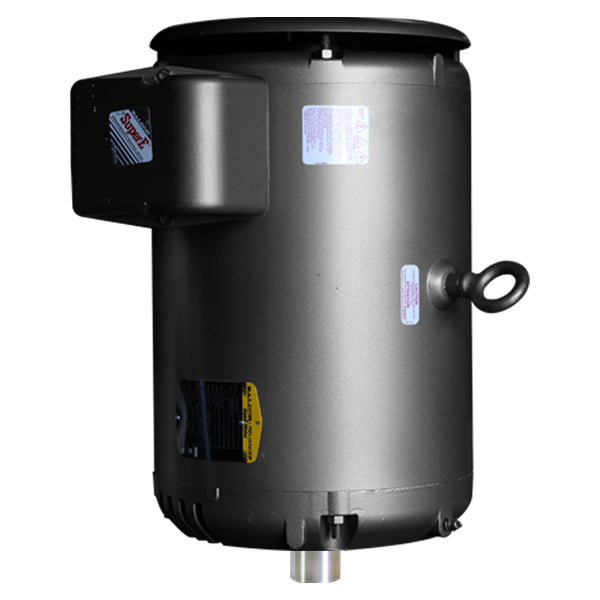 Baldor Motors for Vertical Pump NEMA - ODP - MVB Series
**PLEASE SEE IMAGES FOR SELECTION**
Baldor Reliance Super-E ODP (Open Drip Proof) motors meet or exceed NEMA Premium Efficiency for applications where an open motor may be used. The "drip-proof  construction provides some protection from the environment but is best for relatively clean, weather-protected applications.
Air circulates freely through the motor for cooling. These motors are available from stock in single or three-phase, rigid base, C-face, or close-coupled pump mountings.

Baldor Reliance Super-E Open Drip Proof (ODP) motors meet or exceed NEMA Premium efficiency in your choice of steel-band or cast iron frame, ideal for general purpose industrial applications. The ODP enclosure allows air to pass freely through the motor for excellent heat transfer out of the windings. Class F insulation, a 1.15 Service Factor, and Exxon Polyrex
EM grease is some of these motors " standard features. Super-E motors have an insulation system that meets the requirements of NEMA MG1 Part 31.4.4.2 for VFD use and are considered Inverter Ready.