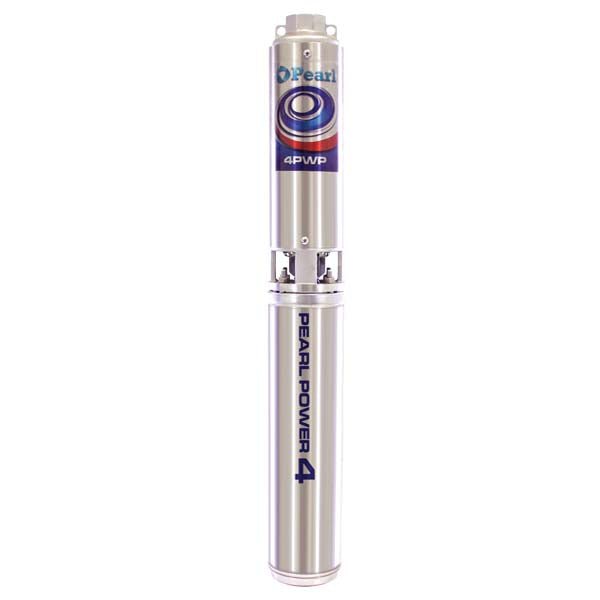 PEARL 4" SUBMERSIBLE WATER PUMP 7GPM - 4PWP07G - ASSEMBLED TO A 2 OR 3 WIRE MOTOR
4" SUBMERSIBLE PUMPS 4PWP07G - Pumps
Multipurpose applications in the residential, agriculture and industrial markets. Perfect for pressure boosting application, irrigation and water transfer.

PERFORMANCE RANGE
Recommended range from 4 to 12  GPM.

Head up to 1050 ft.


FEATURES
Continuous duty: Pearl submersible pumps can operate continuously without damage to any component.

Impeller floating system: designed to guarantee the best performance and durability for sand handling.

NEMA Standard motor adapter.

Shaft for pumps with 19 and fewer stages are supplied with one shaft bearing. Shaft for pumps with more than 19  stages are supplied with 2 shaft bearings.

Stainless steel check valves.


PUMPED LIQUID
Clear Water