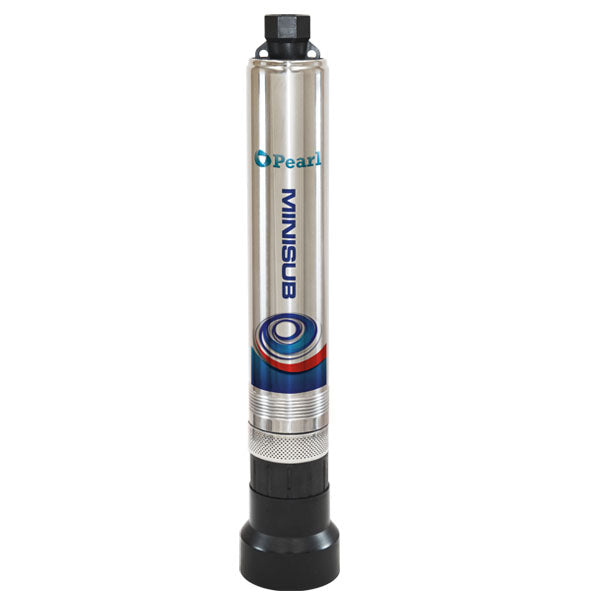 Pearl Bottom Suction Effluent Water Pumps - MINISUB 4MSP
PEARL - EFFLUENT  PUMP
MINISUB  
**PLEASE SEE IMAGES FOR PUMP SELECTION**
APPLICATION:
Multi purpose applications in the residential, agriculture  and industrial markets. Perfect for pressure boosting  applications, irrigation and water transfer.
PERFORMANCE RANGE:
Flow from 2.5 GPM to 28 GPM.
Head up to 203 feet.
FEATURES:
Continuous duty: PEARL EFFLUENT pumps can  operate continuously without damage to any  component.
Impeller Floating System: designed to guarantee the  best performance and durability for sand handling.
CONSTRUCTION MATERIALS:
Discharge: Technopolymer
Pump bearing: Nylatron
Check valve: Technopolymer
External sleeve: Stainless Steel 304 Polished
Impellers: Acetal
Diffusers: Polycarbonate
Wear ring: Polycarbonate / Stainless Steel 304
Shaft: Stainless Steel 304
Suction grid: Stainless Steel 304